Tuesday, June 4, 2019
The addition of coffee granules and dried cherries places these triple chocolate cookies onto a whole new level.
Drain some low-fat yogurt overnight to make this yummy cucumber dressing. This is a delicious topping for grilled chicken or meat. It's also a great dip for veggies and pita chips.
Monday, June 3, 2019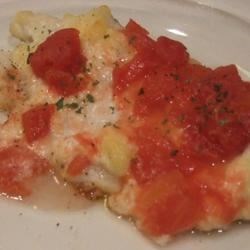 Succulent broiled fish fillets topped with a Mediterranean-inspired blend of cheese and tomatoes. It looks and tastes like heaven and takes just 20 minutes to prepare.
These overnight breakfast rolls are made with frozen bread dough and butterscotch pudding mix. Make them the night before, let rise all night, and bake first thing in the morning.
A cold pasta salad with orzo, green olives, feta cheese, parsley, dill, tomato, olive oil, and lemon juice. If you don't have fresh herbs, use dried, but be sure to use more to make up the difference in flavor.